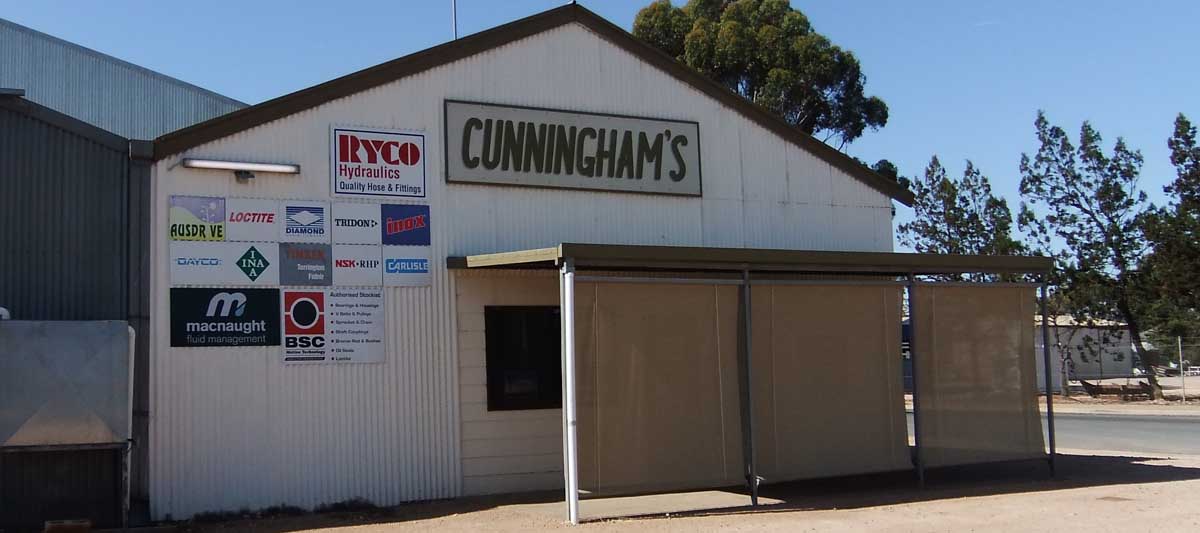 Ken started the business in 1972, following in the footsteps of his father who had operated a general engineering business in Paskeville, and his grandfather who had been a black smith in Orroroo.
It was a small beginning, and Ken worked alone for a while, manufacturing stock-crates and doing other general engineering work. As the reputation for quality workmanship and good customer service grew, and with it, the workload, the size of the premises was doubled in the 1980's, and later doubled again in the 1990's. With the bigger premises, came the manufacture of bigger agricultural equipment – pea fronts, prickle chains and land rollers.
Son, Shane, joined the business in the late 1990's, and brought with him skills in CAD (computer aided design). While still continuing in manufacturing and general engineering, under Shane's oversight, the business has now also branched out into the retail sector, with a vast range of spare parts and hardware supplies available.
Cunningham's has always been very supportive of the local community, sponsoring sporting clubs and other organisations, and being available to provide labour & supplies for community works. Our clients are farmers, local industries; in fact anyone who needs something manufactured or repaired, or needs hardware, spare parts or general supplies.
Member of :